Axed stars Foden and Greenwood tried to sneak FOUR women into quarantine hotel
Shamed England stars Phil Foden and Mason Greenwood tried to sneak four women into their Iceland hotel while they were supposed to be quarantining before Foden exposed his backside to one of them while wearing just his boxers.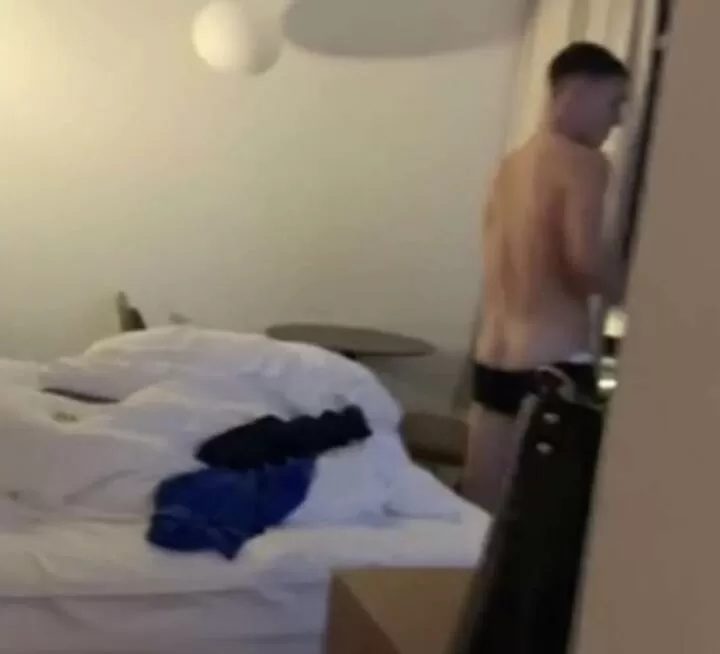 Icelandic beauty queen Nadia Sif Lindal Gunnarsdottir, 20, told MailOnline how she had been chatting with young Manchester United star Greenwood, 18, for a 'couple of days' before he and fellow England starlet Foden visited Iceland for a Nations League game in Reykjavik.
Nadia and her cousin Lara Clausen, a 19-year-old law student, were among at least four local women who flirted with the players and discussed going to their hotel, though not all of the women did so.
The Three Lions pair, who both made their England debut in the game against Iceland on Saturday but have since been sent home, sneaked the young women into the team hotel.
A picture taken by one of them revealed father-of-one Foden, who has a longterm girlfriend, in his boxers facing away from the camera with his bottom hanging out.
The women also posted a shot of the footballers with the caption: 'Chillin with Mason Greenwood and Phil Foden.'
The two women booked themselves two rooms on a separate floor away from the rest of the team and then allegedly spent a few hours at the hotel, leaving before breakfast. They paid for the rooms themselves, one told MailOnline.
Last night England boss Gareth Southgate branded his young players 'naive' and said he had 'no alternative' but to axe them from the squad.