OFFICIAL: Milan sign Rebic on permanent deal
Milan have officially announced the signing of Ante Rebic on a permanent deal from Eintracht Frankfurt, on a deal until June 2025.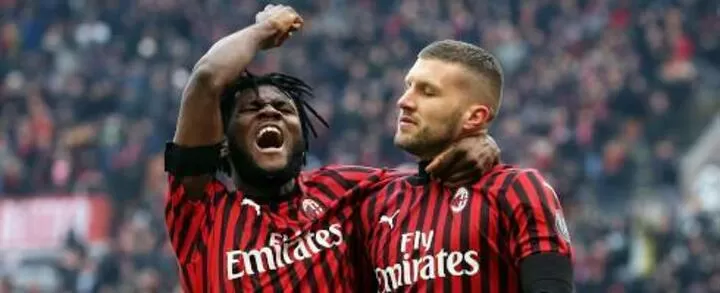 As expected, after Andre Silva was sold to Eintracht Frankfurt, Milan have purchased Ante Rebic on a permanent basis, benefiting Fiorentina.
The pair exchanged places on two-season loans last summer, without options to buy.
However, negotiations have been progressing for months and found a breakthrough on Thursday evening.
A statement was released confirming Eintracht Frankfurt had bought Andre Silva outright for an undisclosed fee.
A similar announcement for Rebic followed today, having signed a contract to June 2025 with Milan.
"AC Milan are pleased to announce the permanent signing from Eintracht Frankfurt, the sporting performances of footballer Ante Rebic, already registered at the club on a temporary basis," the club wrote in a statement.
"The Croatian attacker joins the Rossoneri until June 30, 2025."
The Croatia international forward turns 27 later this month and impressed at San Siro last season, especially after Zlatan Ibrahimovic's arrival changed their tactics in January.
Rebic scored 12 goals in 30 competitive games for the Rossoneri, also providing four assists.
Due to a deal Fiorentina did when they sold Rebic to Eintracht for just €2m in 2018, the Viola will receive 30-50 per cent of the transfer fee.